So... our first outreach effort was today!
In collaboration with NAOMI/WISDOM, with some financial help from Thrivent Financial and teaching help from our advanced ukers at Good Shepherd Lutheran Church, we participated in the Unity Project Concert this afternoon: August 4, 2018 at the 400 Block in Wausau. We had a teaching booth there, where our four instructors taught ukulele basics to over 2 dozen people in the course of 2.5 hours, many of whom just happened to pass by.
As I write this, I am trying to think of the things that brought me joy in that span of 2.5 hours: the beaming eyes of a child who held his-favorite-colored ukulele, that first smile you see when someone hear himself/herself strumming their first chord, the eager learner who sat down and practiced her four chords so she could play "Puff the Magic Dragon," the list continues.... And while this is happening? There is that connection, yet again, between all of us who are making music together or stopping by to listen-- you know, that connection that once again helped us experience our common humanity.
Our next step is to meet for another circle of songs at the 400 Block on August 13 at 5:30 pm. We will bring our ukuleles along so that even those who do not have an instrument can join in and learn (or hang out with us). So... hit us up (ukematter@gmail.com) if you are interested in joining us in this event. Or just show up!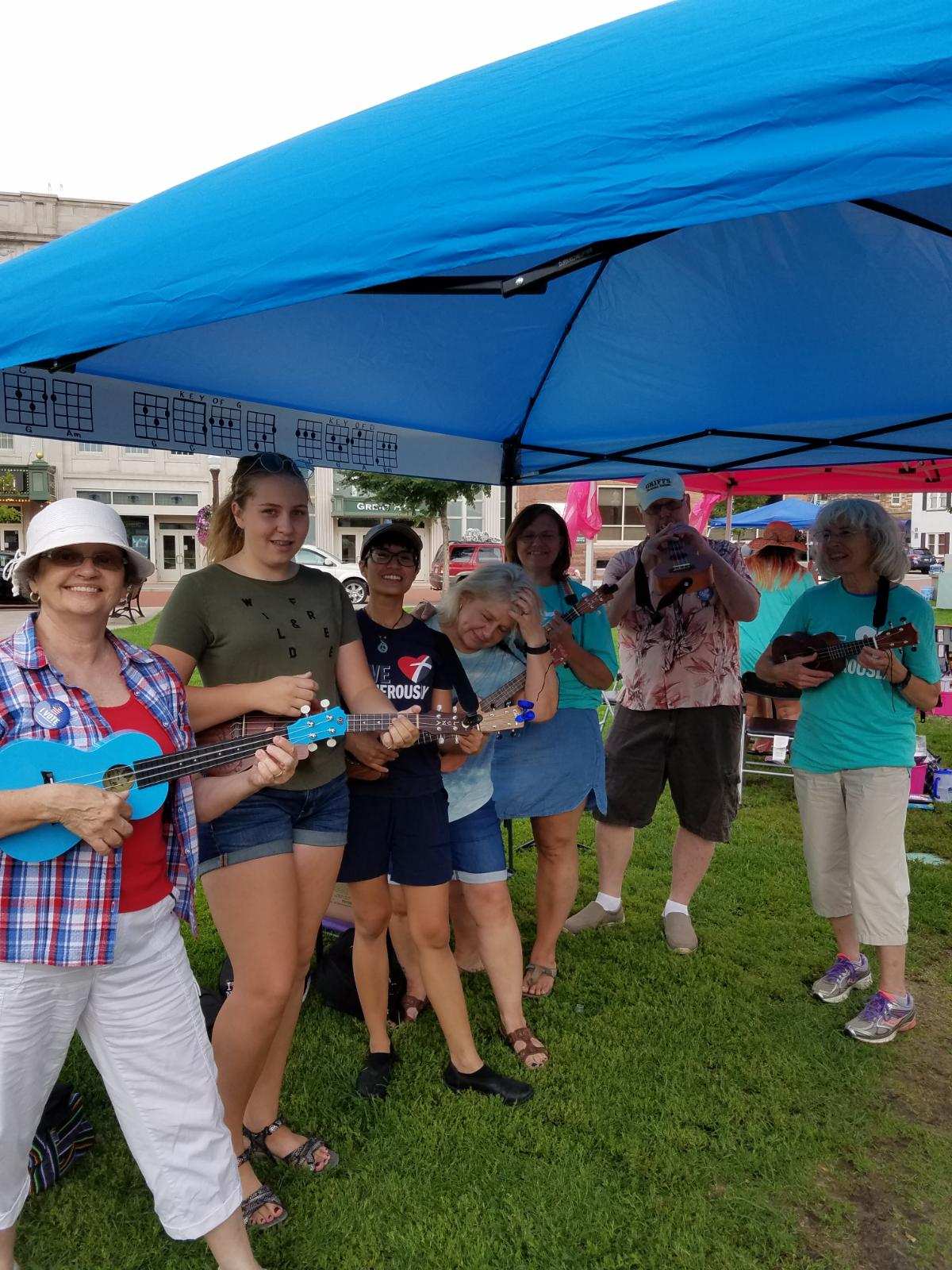 Photo credit: Jenn Tryba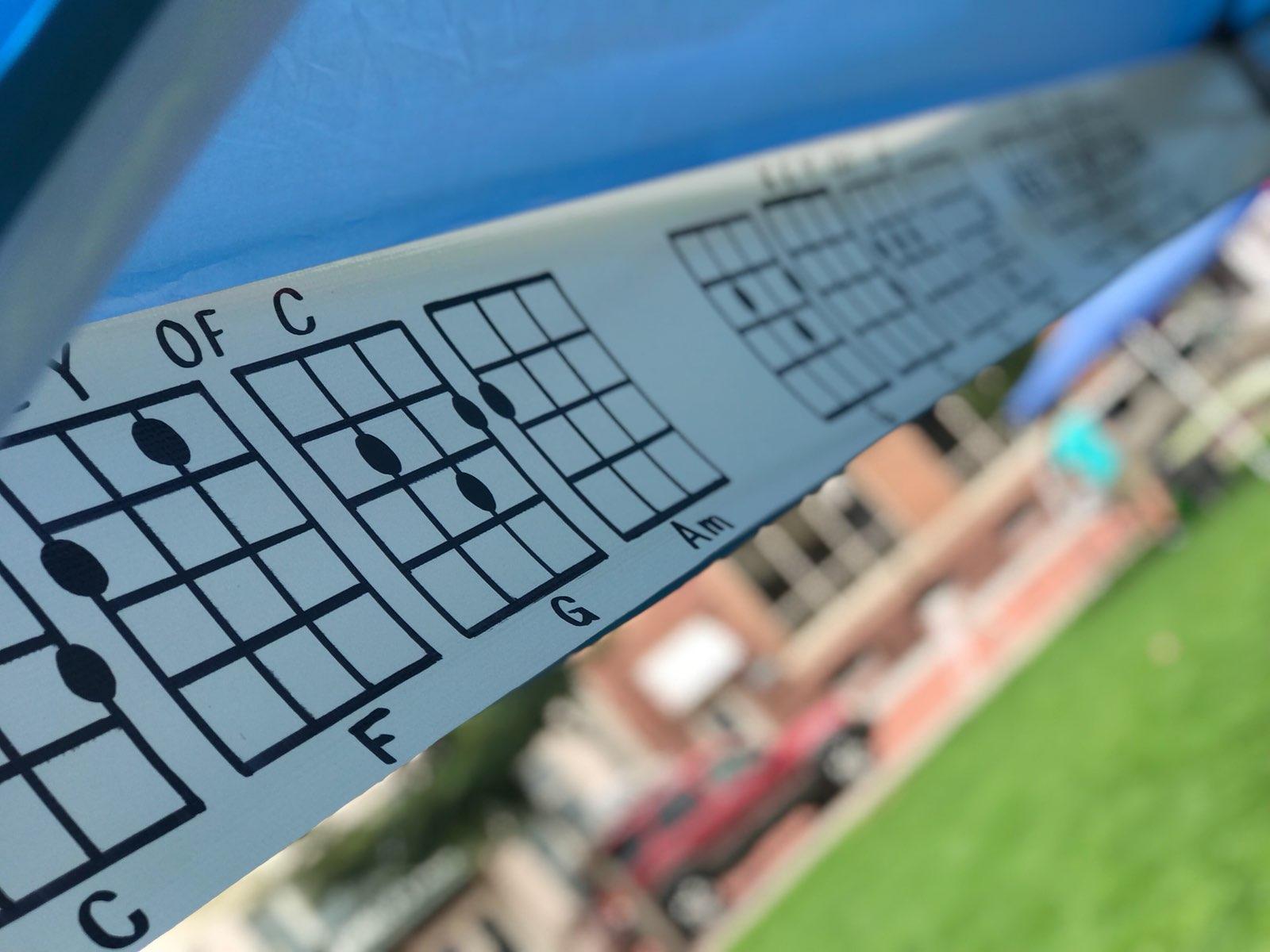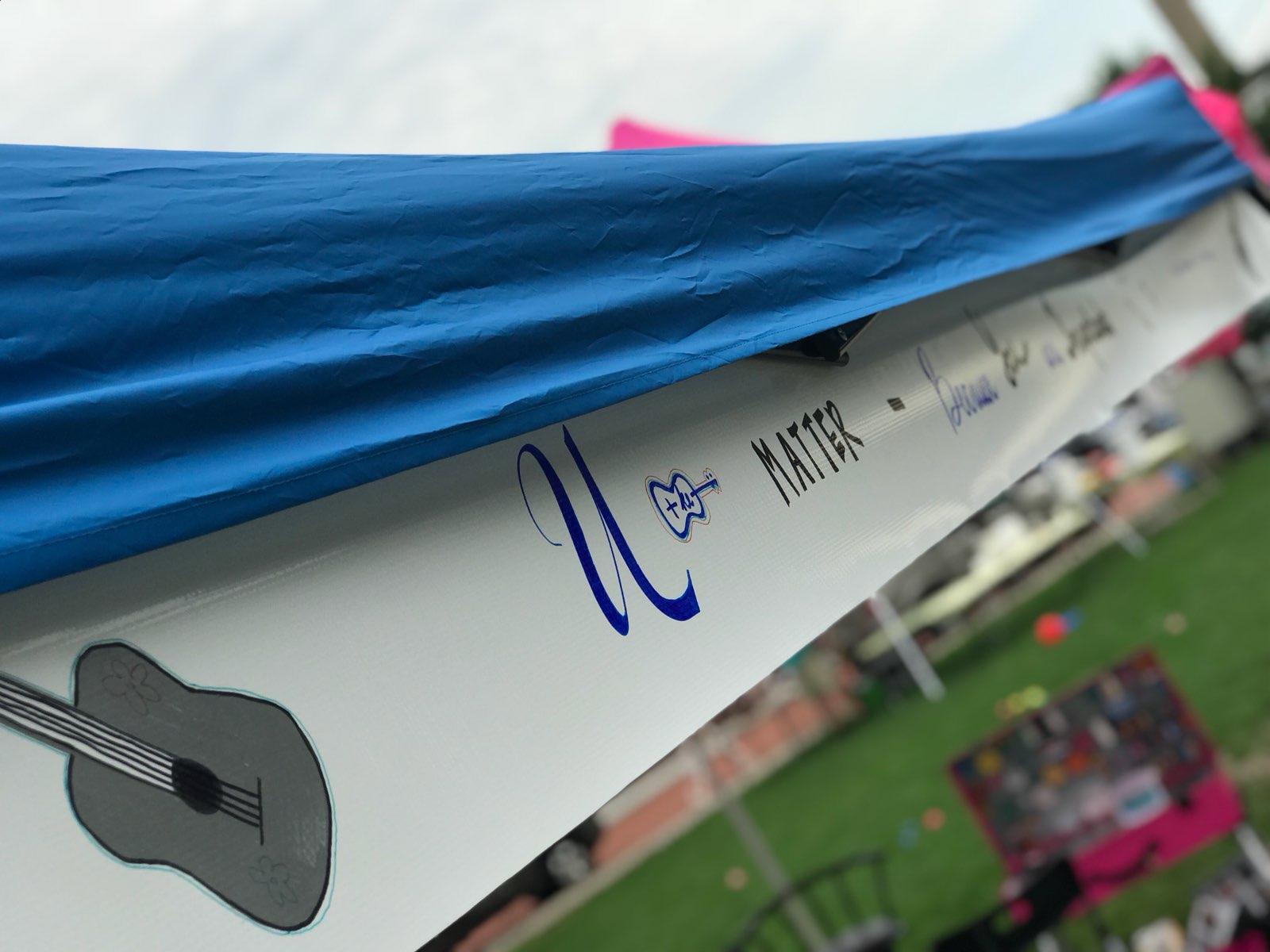 Photo credit: Angie Huckbody